About Me
I am a PhD student in Computer Science at McGill University and Mila co-supervised by Prof. David Meger and Prof. Doina Precup. I am also working with Prof. Prakash Panangaden.
My research focus is on temporal and state abstraction in reinforcement learning, particularly for continuous control problems. During my MSc, I worked on data-efficient methods for learning robot dynamics for control and interaction inference.
Experience
Microsoft Research, Amsterdam, Netherlands
Research Intern
AI4Science
Samsung AI Center, Montreal, Canada
Research Intern
Meta imitation learning and meta reinforcement learning for continuous control and robotics
Samsung AI Center, Montreal, Canada
Research Intern
Multimodal generative modeling for learning intuitive physics using the senses of touch and vision
Ubisoft La Forge, Montreal, Canada
AI Programmer
Deep reinforcement learning for automated video game testing
Samsung AI Center, Montreal, Canada
Research Intern
Object detection neural networks for human hand-wave motion detection
Publications
Conferences and Journals
Workshops
Education
McGill University, Montreal, Canada
Sep. 2020 - Present
PhD in Computer Science
Supervisors: David Meger, Doina Precup
CGPA: 4.00/4.00
University of Tehran, Tehran, Iran
Sep. 2012 - Sep. 2016
Bachelor of Engineering in Mechanical Engineering
Selected Awards
NSERC Canada Graduate Scholarship-Doctoral (CGS-D) Award.
Total amount of $105,000 over 3 years.
Fonds de Recherche du Quebec - Nature et Technologies (FRQ-NT) Award.
Total amount of $70,000 over 3.5 years.
NeurIPS 2022 Outstanding Reviewer.
Top 8% of all reviewers.
ICML 2022 Outstanding Reviewer.
Top 10% of all reviewers.
Selected Projects
Contextual Control Suite
Contextual MDPs for Continuous Control Problems:
Based on DeepMind Control Suite.
The MDP context characterizes the dynamics and reward settings.
Code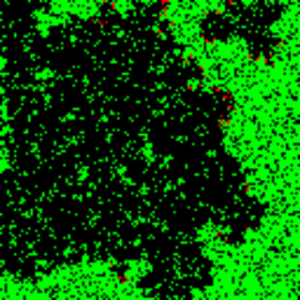 Gym Forest Fire
Simulation of a Forest Fire Environment for Reinforcement Learning:
Fully-vectorized OpenAI Gym forest fire simulation based on cellular automaton for tackling wildfires with RL.
Code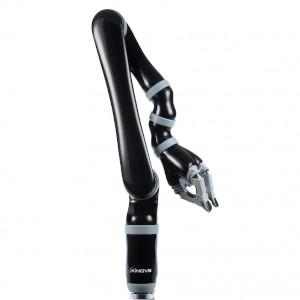 Motion Planning and Control Utilities for Kinova Jaco 2 Arm
ROS package for Kinova Jaco 2 implementing:
Impedance control, feedforward torque control, and velocity control utilities.
Motion planning utilities for joint space and Cartesian space planning.
Code
Certifications
ANITI Reinforcement Learning Virtual School (RLVS) 2021
Hosted by ANITI. Virtual. March 2021.
Simons Institute Mathematics of Online Decision Making Workshop
Hosted by Simons Institute. Virtual. October 2020.
CIFAR Deep Learning and Reinforcement Learning Summer School
Hosted by CIFAR and Amii in Edmonton, Canada. July 2019.
Skills
Python
C++
C#
PyTorch
TensorFlow
GPyTorch
GPFlow
Docker
ROS
Mujoco
Bullet
Gazebo
OpenCV
MoveIt
RViz
Unity3D
MATLAB
Latex